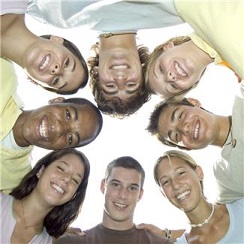 This page was designed for educators and other professionals who provide services to teens, their parents, and all young adults. To promote healthy relationships and the prevention of relationship abuse, these resources include links to recent research, helpful tools & curricula, national hotlines & helplines, and a list of resources for Nevada.
New Research, Reports, and Helpful Tools:
Teen Resources Sexual Violence
Teen Resources – Digital Abuse & Technology
Culturally-specific Teen Resources
Men and Boys as Allies and Survivors
One Love Danger Assessment App  The One Love Foundation, along with Dr. Jacquelyn Campbell, Johns Hopkins School of Nursing, have released a Danger Assessment Mobile App to combat relationship violence. The App can be used by victims, family, friends, and professionals who work closely with those affected by DV.
The Nevada Network Against Domestic Violence (NNADV) wishes to extend its appreciation to the Nevada Statewide Maternal and Child Health (MCH) Coalition for funding the Adolescent Relationship Abuse Awareness Project.